A Note About Founder Michael Neff and Algonkian
What is the origin? How did Algonkian evolve?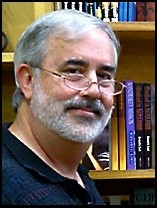 How did Algonkian workshops begin on the banks of the Potomac River? There was a domino effect in place. Back in 2001, after successful publication in several literary journals considered prestigious by the American literati (North American Review, Quarterly West, Pittsburgh Quarterly, The Literary Review, Conjunctions, and others), and with his literary website for presses and writers, Web del Sol.Com, serving thousands of readers and writers per day, Neff opted to begin a small fiction writing workshop in the D.C. area focusing on prose and narrative craft. He was also working on more than one novel project at the time, but had yet to find a home for his manuscripts (Year of The Rhinoceros, Godhead, Maya of The Seven Fish, and Lair of The Moon Child). Later, after coming upon Algonkian Park for the first time in 2002, with its beautiful setting and cottages, he realized it was a natural place for a workshop, and thus, Algonkian Novel Workshops became reality.

By 2004, Neff expanded the workshop depth by including professionals in the literary business, i.e., agents, editors, and authors. The format evolved to also include novel analysis and preparation. Eventually, the pedagogical method developed over time became known as the model and context method. Writers in the small-group Algonkian workshops are presented with models of finely honed structural and narrative craft accomplished by great authors, and following work and discussion, they learn how to apply this craft in the context of their own project.

Over time, and with the assistance of pros in the business, Algonkian created a large and comprehensive study and reference guide for the workshops, a ten part syllabus, extensive pre-event assignments, unique workshop narrative/scene-writing assignments, and a customized "pitch model" that serves as a diagnostic workshop method that enables each writer, with the guidance of the agents and the Algonkian workshop leader (we have had many over the years, all fine authors and fiction writers), to understand why their novel isn't working as well as it should.

The rest is history and reserved for a sequel at a later date. The methods we use are balanced with equal measures of frankness, and that doesn't set well with everyone. Over the years we've witnessed all manner of tantrums, storm-outs, and snide online bashings, but that's the risk we take; and as we've grown sucessful, we've also had to endure competitors and their associates pot-shotting us, and repeatedly creating their own form of Internet fiction born of spite. It's truly a genre in the making. But we wish it could be different, and that life was easy.

Regardless, thank you for being here. Contact us at any time. We are at your service. Personally, nothing makes us happier than being a part of a successful writer project. If you wish to read more about Neff, you can click to this page.

Regards and Peace,

Algonkian Writer Conferences
---


|
____________________________

Comments or questions? Write to Michael Neff.