---
INTERVIEW
OBSERVATIONS


"Any first time author can be made to look "fabulous" -- it's all about how an agent, author and publisher present the author. Every author has a background and a story, which can be told to the book- sellers and public in a boring way or a way that is spectacular."

  Barbara   Zitwer


---
Algonkian Writers Conference Events and Workshops






---
| | | |
| --- | --- | --- |
| | Algonkian Events Now Open to Application: | |

   
Before choosing an Algonkian event we recommend an event comparison.

- June 4-7, 2015: New York Pitch Conference, NY, $595 - (Map/Directions)
- May 27-31, 2015: Algonkian Novel and Memoir Retreat, $1095 - (Map/Directions)
- November 12-15, 2015: San Fran Write to Market, CA, $395 - (Map/Directions)
- Feb. Dates TBA 2016: Santa Barbara Author-Mentor, CA, $2850 - (Map/Directions)

Compare Algonkian events click here.    Writer / agent / author reviews click here.
---
Algonkian's Write to Market Conference in SF Bay Area
  Algonkian Conference Event
At the Write to Market Conference come November you'll get more than pristine SF Bay weather. Algonkian fuses the New York novel-pitch dynamic with the plot-and-narrative methods of its intensive novel workshops. The pre-event work is more challenging and informative than ever with online forum assignments and Author Salon master-level craft written by Algonkian staff ...

---
The Monterey Writers Retreat on The Peninsula - DATES TBA
  Algonkian Conference Event - Paula Munier, Andrea Hurst, and Michael Neff
In keeping with the spirit of writers gone before, and the spirit of Monterey itself, you can be as goal-focused at this unique retreat, or as hesitant in approach as you wish. You can show us your manuscript, improve your skills, clear your head, have your work read by our author-agent mentors, whatever you wish, whatever helps you grow and find your vision as a writer ...

---
All Algonkian Conference Events and Workshops


The San Francisco Write to Market Conference
OPEN TO APPLICATIONS. Tuition $395

A writers conference designed by Algonkian to provide writers with all the information, materials, and guided training they must have to successfully avoid or break the rejection cycle. Prior to arrival, attendees receive a full array of comprehensive pre-event novel assignments as well as the Algonkian study guide.  

Algonkian Novel and Memoir Retreat - lodging incl.
OPEN TO APPLICATIONS. Tuition $1,095

Beside the waters of the Potomac, writers go to the fireplace with lots of coffee and hunker down for six days of retreat and novel writing with Michael Neff, Robert Bausch, and Caitlin Alexander. Top syllabus, the most pre-event work of all the events, and a plan for publication at the conclusion. There is no better retreat on the east coast for novel, memoir and fiction writers.  

The Algonkian New York Pitch Conference
OPEN TO APPLICATIONS. Tuition $595

Writers workshop and reality-check their novel or work-in-progress before networking their pitch with major publishers such as Scribners, Penguin, Random House, Holt, St. Martins, and more. A new array of pre-event assignments give our writers an edge they do not receive at other conferences. See New York Pitch Conference NEWS for latest success stories. First page analysis now included at events.  

The Port Townsend Novel Workshop
DATES TBA 2015. Tuition $799

The Write to Publish Novel Workshop goal is simple. We wish to provide you with the knowledge, feedback, and skills necessary to set you on a realistic path to commercial novel publication. Our focus is on pragmatic writing, effective story creation, and proper market positioning for your novel, and like most Algonkian events, the work begins long before you arrive ...  

The Monterey Writers Retreat
DATES TBA 2015. Tuition $799

Writers, poets, authors and aspiring authors have journeyed for over a century to this most scenic and literary location on the California west coast known as the Monterey Peninsula. They come in search of inspiration, individuality, purpose and vision, but more importantly, they all eventually come to share an understanding that art has preceded their arrival in the form of a brutally beautiful sea and windswept white shore ...  

The Pulitzer-Led Novel Workshop in Santa Barbara
DATES TBA 2016. Tuition $2,850

Algonkian has put together some of the best authors and pros to meet with aspiring authors one-on-one and in project-intensive workshops. The workshop is unlike any other. Meet and work one-on-one with Pulitzer winners, a top literary agent and film producer, as well as nonesuch teacher-writers Cary Tennis and Michael Neff.  



Algonkian Novel and Memoir Retreat - - This event is an evolution of our Algonkian Park Workshop, now enhanced with new pre-event studies as well as greatly extended personal consult time with business professionals. Professionals Caitlin Alexander, Michael Neff, and Robert Bausch consult with writers one-on-one on matters of plot, narrative, market, characters, memoir development, and all else.  


---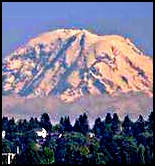 Algonkian Port Townsend in WA - - A method workshop for writers serious about commercial publication. Plot, voice, pitch and market workshops led by M. Neff, Andrea Hurst, A. Banerjee, and Melanie B.  

---

It started at Algonkian Park and evolved to "The Fiction Class" by Susan Breen. Going into 2015, Algonkian events have assisted and networked writers into dozens of agent and publishing contracts. More information can be found on our commentary page. 

---