Contracts and Comments
Conferences
FAQ
Novel Writing Courses
Faculty
Algonkian Writer Conference Faculty Members



If you wish to compare Algonkian events click here.


If you wish to read writer/agent/author reviews click here.


If you wish to visit and review Algonkian events click here.


If you wish to overview articles on advanced fiction craft click here.
Algonkian only works with authors, literary agents, and publishing house editors who have established a reputation for being forthright, fair, and congenial with writers. The list below consists of senior faculty who attend multiple events and serve in an advisory capacity, and a follow-up list of ongoing faculty who attend specific events. You will note that our mix of faculty balances the creative with the practical.

Additional faculty may be found on the New York Pitch Conference website.
---

---
Algonkian Writer Conference Senior Faculty
Dedicated to Placing you On a Path to Publication
Caitlin Alexander

Caitlin Alexander is freelance editor in New York, also an editorial consultant for Author Salon. As a senior editor at Random House Publishing Group she acquired and edited a variety of projects including New York Times bestsellers Michelle Richmond (THE YEAR OF FOG), David Gibbins (THE LOST TOMB), Andy McDermott (THE HUNT FOR ATLANTIS), and Gwen Cooper (HOMER'S ODYSSEY); Angela Davis-Gardner (PLUM WINE), and International Thriller Writers Award winner Tom Piccirilli (SHADOW SEASON).
---
Ken Atchity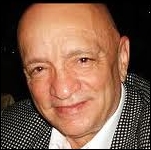 With more than forty years experience in the publishing world, and over fifteen years in entertainment, Ken Atchity is responsible for launching dozens of books and films. His life's passion is finding great storytellers and turning them into bestselling authors and screenwriters. As well as being a famed literary agent at AEI, he has produced 26 films, including "Joe Somebody" (Tim Allen; Fox), "Life or Something Like It" (Angelina Jolie; Fox), "Shadow of Obsession" (NBC), "The Madam's Family" (CBS), "Henry's List of Wrongs" (New Line), and Ripley's Believe-It-Or-Not (starring Jim Carrey; Paramount-- approaching production). His 14 books on writing cover every stage of a writer's career. Based his teaching, managing, and writing experience, he has successfully built bestselling careers for novelists, nonfiction writers, and screenwriters from the ground up.
---
Robert Bausch
Robert Bausch has taught literature and creative writing at George Mason University, The University of Virginia, and The American University. He is the author of eleven novels including ON THE WAY HOME, THE LIVES OF RILEY CHANCE, A HOLE IN THE EARTH, THE GYPSY MAN (winner of the 2003 DLB Award for Distinguished Fiction). His collection of short stories, THE WHITE ROOSTER AND OTHER STORIES won the DLB Award for Distinguished Short Fiction in 1995.
---
Susan Breen

Susan Breen is the author of the novel THE FICTION CLASS, discovered at the New York Pitch and published by Plume, an imprint of Penguin Group. Her novel was also published by Headline Review (in the UK), Wheeler Publishing (large print) and is a selection of Reading Group Choices. Susan has been a finalist for the Peter Taylor Prize for the Novel and the James Jones First Novel Fellowship Competition. Her stories have been published by a number of literary magazines, among them North Dakota Quarterly, The Chattahoochee Review and American Literary Review. Susan teaches beginning and advanced fiction classes at Gotham Writers' Workshop; she is also a contributor to The Writer and Writer's Digest.
---
Robert Olen Butler

Robert Olen Butler has published twelve novels including THE ALLEYS OF EDEN, SUN DOGS, COUNTRYMEN OF BONES, ON DISTANT GROUND, WABASH, and THE DEEP GREEN SEA, as well as six volumes of short fiction including TABLOID DREAMS, WEEGEE STORIES, and A GOOD SCENT FROM A STRANGE MOUNTAIN, which won the 1993 Pulitzer Prize for Fiction. A recipient of both a Guggenheim Fellowship in fiction and a National Endowment for the Arts grant, he also won the Richard and Hinda Rosenthal Foundation Award from the American Academy of Arts and Letters and was a finalist for the PEN/Faulkner Award. He has twice won a National Magazine Award in Fiction and has received two Pushcart Prizes. His works have been translated into nineteen languages. He holds a distinguished Frances Eppes Professorship at Florida State University.

---
Kimberley Cameron

Kimberley Cameron was the co-founder of Knightsbridge Publishing Company with offices in New York and Los Angeles. In 1993 she became partners with Dorris Halsey of The Reece Halsey Agency, founded in 1957. Among its clients have been Aldous Huxley, William Faulkner, Upton Sinclair, and Henry Miller. She opened Reece Halsey North in 1995 and Reece Halsey Paris in 2006. Her associate Elizabeth Evans opened Reece Halsey New York in 2008, and in 2009 the agency became Kimberley Cameron & Associates.
---
Jackie Cantor

Jackie Cantor is an Executive Editor at The Berkley Publishing Group, a division of Penguin. Prior to joining Berkley in August 2005, she was a Vice President and Executive Editor at Bantam Dell, where her list included a wide variety of fiction and nonfiction titles in all formats. She is proud to have discovered the New York Times bestselling authors Diana Gabaldon and Eloisa James. Other major authors whose work she has acquired include John Grisham, John Lescroart, and Hope Edelman (MOTHERLESS DAUGHTERS). At Berkley, her list includes the nationally bestselling authors Kate Furnivall (THE RUSSIAN CONCUBINE, THE WHITE PEARL), Kate Quinn (MISTRESS OF ROME, EMPRESS OF THE SEVEN HILLS), Laura Brodie (THE WIDOW'S SEASON, ALL THE TRUTH), Lucy Dillon (LOST DOGS AND LONELY HEARTS, WALKING BACK TO HAPPINESS) and Lucy Ferriss (THE LOST DAUGHTER).
---
Tom Colgan

Tom Colgan is Executive Editor at The Putnam Berkley Group of Penguin Putnam, Inc. He is a native New Yorker who has worked in the publishing business for seventeen years. He started at Berkley books in 1985 and has worked there ever since except for a five year sojourn at Avon/Morrow. He has worked with authors such as Tom Clancy, W.E.B. Griffin, Jack Higgins, and Ed McBain. Tom acquires mystery/ thriller/ suspense, so-called "boy books," i.e., Clancy, and nonfiction.
---
Lyssa Keusch

Executive Editor Lyssa Keusch acquires primarily commercial fiction for the William Morrow/Avon imprint of HarperCollins Publishers. Her main focus is on rich, textured, thought-provoking commercial women's fiction, contemporary or historical fiction, and high concept, smart thrillers and suspense. She has launched the careers of New York Times bestselling authors James Rollins and Julia Quinn, with whom she is thrilled to continue to work. Among her other authors are New York Times bestsellers J. A. Jance, Jefferson Bass, Samantha James, and Elizabeth Boyle, award-winners Jamie Freveletti, Sean Chercover, Robin Burcell, and Mary Daheim, and international bestsellers Kathryn Fox and Glenn Cooper.
---
Paula Munier

Senior Literary Agent and Content Strategist at Talcott Notch Literary Services, Paula Munier boasts not only growing club of clients but broad experience creating and marketing exceptional content in all formats across all markets for such media giants as Disney, Gannett, Greenspun Media Group, and Quayside. Her specialties include mystery/thriller, SF/fantasy, romance, YA, memoir, and humor. Paula is very involved with the mystery community, having served four terms as President of the New England chapter of Mystery Writers of America as well as on the MWA board. (She's currently VP of that organization.) She's also served as both co-chair and Agents and Editors chair on the New England Crime Bake committee for seven years and counting. And she's an active member of Sisters in Crime.
---
Michael Neff
Michael Neff Michael Neff is the creator and director of Algonkian Writer Conferences and the New York Pitch Conference, as well as other Algonkian events. As a result of his "Algonkian method" workshops and his own editorial expertise, Michael and his programs have ushered dozens of authors over the past several years into agent contracts as well as publication contracts with major houses, including such novels as ON MAGGIE'S WATCH by Ann Garvin, LIPSTICK IN AFGHANISTAN by Roberta Gately, CROAK by Gina Damico, THE WISDOM OF HAIR by Kim Boykin, THE EDGE OF NORMAL by Carla Norton, and more. He is an agent with AEI Films and Books in LA and his most recent sales include RISE OF THE AMERICAN CORPORATE SECURITY STATE by Beatrice Edwards to Berrett-Koehler and KILLER ON THE WALL by Wendy Eckel to Thomas Dunne. ... [more].
---
Michelle Richter

Michelle Richter is now an agent at Foreword Literary Agency. A former editor, she has worked with bestselling authors including Tom Perrotta, Alisa Valdes-Rodriguez, and Ian K. Smith, MD and with authors well-known in other media such as Paul Anka; Albert Brooks; and Kourtney, Kim and Khloe Kardashian on fiction and on nonfiction topics. She's seeking book club fiction, literary fiction, and well-crafted women's commercial fiction, as well as thrillers and mysteries, specifically amateur sleuth, police procedurals, and smart cozies. She loves memoir and biography: the subjects don't have to be famous people but do have to have a story that needs to be told. She also has a soft spot for books in and about Boston/Massachusetts, Ireland, and Russia. Michelle has a Masters of Science in Publishing from Pace University.
Algonkian Conference Faculty Sample
Ibrahim Ahmad

Ibrahim Ahmad is senior editor at Akashic Books. He has acquired and edited dozens of titles for the completely independent Brooklyn-based company, which is dedicated to publishing urban literary fiction, general fiction, crime fiction, and political nonfiction by authors who are either ignored by the mainstream, or who have no interest in working within the ever-consolidating ranks of the major corporate publishers.
---
Melanie Bacon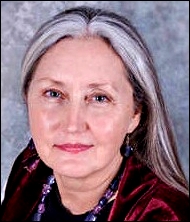 Melanie Bacon's forthcoming novel to be published in 2014, "The Jewish Mother: A Chronicle of Mary of Ephesus" (Del Sol Press). Facing danger after the death of Jesus, Mary flees to the great city of Ephesus where she must confront rising belief in her son's divinity, growing hostility from Jewish leaders, and the presence of St. Paul who rejects her close friendship with Artelia, high priestess of Artemis, the Great Goddess of Ephesus. Melanie was a writer for National Lampoon, one of the winners of the Writer's Digest 2009 fiction prize, and her work has also appeared in literary journals including Del Sol Review and The Potomac Journal of Poetry and Politics. Her prior novels include "The Deadest Gun in The West" (Amazon quarter finalist) and "Welcome Home, Major Bearclaw." Melanie is a direct descendant of the family of Francis Bacon.
---
Anjali Banerjee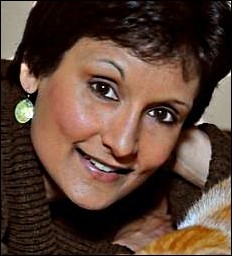 Anjali Banerjee was born in India, raised in Canada and California and received degrees from the University of California, Berkeley. The Philadelphia Inquirer called her young adult novel, "Maya Running" (Random House) "beautiful and complex." The Seattle Times praised Anjali's novel for adults, "Imaginary Men" (Pocket Books) as "a romantic comedy equal to "Bend it Like Beckham." An alumnus of Hedgebrook, an esteemed retreat for women writers on Whidbey Island, Anjali has been a speaker at many institutions, schools, libraries and writers' conferences, and she has led workshops for Field's End and the Whidbey Island Writers' Association MFA program.
---
Elise Capron
Elise Capron is an agent for the Sandra Dijkstra Literary Agency--widely regarded as the best on the west coast. Elise is interested in fiction that has unforgettable writing, a terrific narrative voice/tone, and memorable characters. She loves novels with an unusual or eccentric edge, and is drawn to stories she has never heard before. Some of Elise's recent and soon-to-be-published books include Jonathon Keats' "Virtual Words: Language on the Edge of Science and Technology" (Oxford University Press) and "The Book of the Unknown" (Random House), Tiphanie Yanique's "How to Escape from a Leper Colony" (Graywolf), Rikki Ducornet's "Netsuke" (Coffee House Press), Cynthia Barnett's "Blue is the New Green: An American Water Ethic" (Beacon), Ali Liebegott's "The IHOP Papers" (Carroll & Graf),
---
David Cole

David Cole has spent almost 30 years in book publishing with stints in editing, production, publicity, marketing, and management. His company, Bay Tree Publishing, focuses on nonfiction works in the areas of business, personal finance, psychology, health, and current affairs. He is the author of three nonfiction books, including The Complete Guide to Book Marketing. The Founder and first President of the San Francisco Bay Area Book Festival, he also served as an instructor in the University of California Extension certificate program in publishing. He has served on the Board of Directors of the Independent Book Publishers Association and the Northern California Book Publicity and Marketing Association.
---
Brendan Deneen
Brendan Deneen is a former development/production executive for Scott Rudin and Bob & Harvey Weinstein (Miramax/Dimension Films/Weinstein Company), and a former literary and film manager, where he closed dozens of publishing and movie deals. Deneen is currently an Editor at Thomas Dunne Books (a division of St. Martin's Press/Macmillan), where he also launched a film division (Macmillan Films' first project, TEMPEST, was pre-empted by Summit Entertainment, producers of the TWILIGHT movies, and Deneen is an Executive Producer on that film). Additionally, he teaches Writing for Film & Television at Hunter College, teaches How To Write Young Adult Novels for MediaBistro.com, and is also independently producing a number of film and television projects. He is looking for high concept projects in a variety of genres including science fiction and YA fantasy, mysteries, suspense and thrillers, and just about anything that sounds fresh and commercially viable.
---
Andrea Hurst

Andrea Hurst has a client list that includes both emerging new voices and New York Times best-selling authors. As an agent, she represents high profile adult nonfiction in the areas of memoir, among others, and she is actively looking for well-crafted commercial fiction of many kinds, with an emphasis in women's commercial fiction. In addition to working in the publishing field for over 25 years, Andrea is also a published author in fiction, "The Guestbook" and "Always With You," and nonfiction for several books including "A Lazy Dog's Guide to Enlightenment." She is a skilled developmental editor, an instructor for the MFA program at the Northwest Institute of Literary Arts, and also a webinar presenter for Writers Digest.
---
Peter Joseph

Peter Joseph is an executive editor at Thomas Dunne Books, an imprint of St. Martin's Press, where he acquires fiction and nonfiction. His nonfiction list covers narrative nonfiction, memoirs, biographies, nature, science, history, politics, and humor. His fiction list includes literary, general fiction, crime, and historical novels. He has edited notable and bestselling authors such as Patrick J. Buchanan, Senator Robert Byrd, Mayor Buddy Cianci, Dario Fo, Steve Guttenberg, Steve Hamilton, Robert Littell, Lt.Col. Anthony Shaffer, William Shatner, Wilbur Smith and Senator Arlen Specter. With Anne Hillerman, he co-founded the annual Tony Hillerman Prize for debut mystery set in the Southwest. He is also author of Boozy Brunch: The Quintessential Guide to Daytime Drinking.
---
Michael Larsen
Michael Larsen, together with Elizabeth Pomada, founded the first literary agency in San Francisco in 1972, and since that time they have helped hundreds of authors to achieve successful publication of their books. Recent manuscripts represented and sold to Pantheon, Warner, Berkley, and Tor. Two novel ms were recently selected from Algonkian workshops.
---
Jill Marr

Jill is an acquiring agent with the Sandra Dijkstra Literary Agency, one of the most respected literary agencies in the U.S. Representing an impressive and eclectic client roster, SDLA has helped guide the illustrious careers of many best selling authors in several genres, including Maxine Hong Kingston, Amy Tan, Lisa See and Diane Mott Davidson and on the non-fiction side, Peter Irons, David Landes, Mike Davis, Chalmers Johnson and Susan Faludi, among others. Jill is interested in commercial fiction, especially women's fiction, multi-cultural fiction, historic fiction, mysteries, thrillers, and horror.
---
Isabella Michon

Isabella Michon is a former TV and radio producer with more than 20 years of publicity and promotion experience. She has worked with many bestselling and award-winning authors including Deepak Chopra, Clive Barker, Day in the Life series co-creator David Cohen, and Robert Thurman, who Time named as "one of the 25 most influential people". Isabella's bookings include USA, Today, NBC Nightly News, CBS This Morning, The Associated Press, NPR, CNN, The Tom Snyder Show, and the front page of The Wall Street Journal.
---
Shannon O'Neill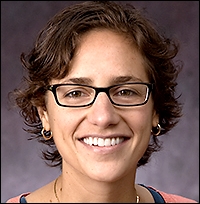 Shannon O'Neill is an agent at the Sagalyn Agency, a literary agency in the Washington DC area that represents journalists, academics, thinkers, business writers, and novelists. The agency works primarily with the large New York houses, focusing on upmarket nonfiction and commercial fiction. Shannon has a Master's in Writing from Johns Hopkins University, and has taught writing at American University and The Writer's Center.
---
Elizabeth Pomada

Elizabeth Pomada, together with Michael Larsen, founded the first literary agency in San Francisco in 1972, and since that time have helped hundreds of authors to successful publication of their books. Recent manuscripts represented and sold to Pantheon, Warner, Berkley, and Tor.
---
Susan Sands

A literary agent with the Sarah Jane Freymann Literary Agency, Katharine has worked with a varied list of authors who publish a diverse array of books. She is the agent provocateur of MAKING THE PERFECT PITCH: How to Catch a Literary Agent's Eye--a collection of pitching wisdom from leading literary agents. For compelling reads in faction, memoir and femoir, she like to be transported to a world rarely or newly observed; for fiction, she wants to be compelled and propelled.
---
Susan Schwartzman

Susan Schwartzman has been in the publishing field for more than 20 years. She began her career in book publicity in 1992 as a freelance in-house book publicist, working for major publishers, including Workman Publishing, William Morrow, Penguin-Putnam, Harcourt Brace, Villard, Wiley, Avon Books, Simon & Schuster, Warner Books, Red Dress Ink, New American Library, and Downtown Press. As an independent book publicist, Susan has promoted a wide variety of literary and commercial fiction and nonfiction titles. Her business, Susan Schwartzman Public Relations, has provided major media placements for her clients in major media throughout the country.
---
Jane Smiley
Jane Smiley won a 1985 O. Henry Award for her short story "Lily", which was published in The Atlantic Monthly. Her best-selling "A Thousand Acres" received the Pulitzer Prize for Fiction in 1992. It was adapted into a film of the same title in 1997. Her novella "The Age of Grief" was made into the 2002 film The Secret Lives of Dentists. "Thirteen Ways of Looking at the Novel" (2005), is a non-fiction meditation on the history and the nature of the novel that roams from eleventh century Japan's Murasaki Shikibu's The Tale of Genji to 21st-century American women's literature. From 1981 to 1996, Smiley taught undergraduate and graduate creative writing workshops at Iowa State University. In 2001, Smiley was elected a member of The American Academy of Arts and Letters.
---
Cary Tennis
Cary Tennis writes Salon.com's famous SINCE YOU ASKED advice column, which boasts a readership of over half a million readers per month. In an unusual format for advice columns, "Since you Asked" publishes long letters, sometimes of 1,000 words, and equally long responses. The fiction side of Cary attended the masters program in creative writing at SF State and is currently working on an upmarket novel entitled "Burning The Rain Girl." He runs writing workshops in San Francisco and creative getaways on Northern California's Tomales Bay.
---
Sally van Haitsma

A member of the prestigious Castiglia Literary Agency, Sally van Haitsma is actively looking for proposals and her fiction list covers literary and women's fiction, and SF/F as well. Her recent sales include "Silverstein and Me" by Marv Gold (Red Hen Press), "Wesley The Owl" by Stacey O'Brien (Free Press/Simon & Schuster), and "The Leisure Seeker" by Michael Zadoorian (HarperCollins).
---
Tina Dubois Wexler
Tina is actively list building at ICM. Her tastes are eclectic--most types of fiction, nonfiction, and even YA. Recent sales include the first two books in Susan Runholt's mystery series, "The Mystery of The Third Lucretia" and "Rescusing Seneca Crane" (Viking), and commercial fiction sales including Donna Gephart's "As If Being 12¾ Isn't Bad Enough" (Delacorte), Robin Friedman's "The Girlfriend Project" (Walker), Sanjay Patel's "The Little Book of Hindu Deities" (Plume), and many more. Prior to joining ICM over three years ago she worked at the Ellen Levine Literary Agency, Trident Media, and the Karpfinger Agency. She earned an MFA before becoming an agent.
---
Gordon Warnock

From his start as an intern, Gordon has worked his way up to becoming a full agent and an integral part of Andrea Hurst Literary Management. He frequently participates in conferences and workshops and speaks throughout the community. He is an honors graduate with a B.A. in Creative and Professional Writing. Gordon has his eye out for works which will not only thrive in the current market but will also withstand the test of time. He is especially interested in literary, general and upscale fiction, as well as memoir and true crime.
---
Howard Yoon

Howard Yoon is the Vice President and Editorial Director of the Gail Ross Literary Agency. He also handles foreign rights for the agency. Yoon specializes in editing and developing book ideas with clients. He has more than 14 years of experience as a literary agent, editor, and writer. A list of GRLA literary projects can be found here.

---