Algonkian Writers Conference Events and Shops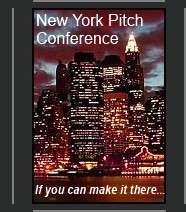 If you wish to compare Algonkian events click here.


If you wish to see reviews, contracts and comments click here.


If you wish to visit and review Algonkian events click here.


If you wish to overview articles on advanced fiction craft click here.
If you are intent on becoming a career commercial author and searching for the best writer conference or novel workshop, you've come to the right place. Our overall goal at Algonkian Writer Conferences is to be nothing less than the most beneficial novel workshop and conference provider in the U.S. for all commercial genres and upmarket fiction as well. At all our events, the advice you receive regarding the various nuances of novel writing including manuscript critique, development of the story premise and characters, the resolution of plot issues, honing of a competitive narrative voice, and so forth, are provided by business professionals only. You also receive comprehensive, pre-event assignments, as well as a challenging reading list and syllabus, the Algonkian Study Guide and Reference Manual, and access to an online assignment forum before every event. Only top literary agents and publishing house editors are selected as faculty, our registration fees are among the most reasonable in the business, and we brainstorm individual publication plans for our writers at the conclusion of all conferences and workshops.



If you're not sure which event makes sense for you, review our event comparisons page and see what separates us from the competition (bullet by bullet). And if you're not sure whether Algonkian stands up to other writer conference events or workshops in terms of pragmatic quality and network opportunity, examination of our success stories should be the tie breaker.


---
Algonkian's Write to Market Conference in SF Bay Area, Nov. '14
  Algonkian Conference Event
At the Write to Market Conference come November you'll get more than pristine SF Bay weather. Algonkian fuses the New York novel-pitch dynamic with the plot-and-narrative methods of its intensive novel workshops. The pre-event work is more challenging and informative than ever with online forum assignments and Author Salon master-level craft written by Algonkian staff ...

---
Upcoming Algonkian Writers Conference Events


---
---
The Monterey Writers Retreat on The Peninsula
  Algonkian Event - Paula Munier, Michael Neff, Andrea Hurst
In keeping with the spirit of writers gone before, and the spirit of Monterey itself, you can be as goal-focused at this unique retreat, or as hesitant in approach as you wish. You can show us your manuscript, improve your skills, clear your head, have your work read by our onsite author-agent mentors, whatever you wish, whatever helps you grow and find your vision as a writer ...

---
A Gallery of Memories to Celebrate Our 12 Year Anniversary
  Algonkian Conference Event Photos and Captions
We can't believe it either. After starting on the banks of the Potomac in 2002, Algonkian has grown from a single novel workshop to an ongoing series of successful events from Santa Barbara to New York city. In honor of the anniversary, we've included a few pics from past Algonkian events, even Harper's Ferry and Arizona. Highlights include, "Bring Me Coffee or I'll Make a Napkin Puppet!" ...

---
Algonkian Writers Conference News and Notes


 
The Write to Market Conference: "Some will be better than you, some will be not as good. Some will have sold lots of books, some will be just starting out. Whatever the case, you're all in this conference together, and the playing field has just been bombed flat by the dynamic personality of the conference director ..." [more]






Algonkian's Michael Neff Interviewed by Authornomics
  Algonkian Writers Conference News
Algonkian director, Michael Neff, talks to Andrea Hurst of Authornomics about all kinds of provocative things, e.g., agenting and films, muddled pitches and indefatigable narcissists, Algonkian methods and future, the climax of the Higgs Boson, and much more ...






The Writer's Block Features Pre-Event Assignments for Algonkian
  Algonkian Writers Conference News
Algonkian has established online forums at the Writer's Block as a means of delivering pre-event assignments to writers preparing to attend Algonkian events. Assignments focus on foundational aspects of writing and planning a competitive commercial novel ...


















 
Algonkian Writer Conferences - Reviews by Authors/Agents


The reviews, comments and success stories noted below by writers, authors, and agents who have attended workshops and events held by Algonkian Writer Conferences are a representative sample of the total positive responses. All of the material is the result of various articles, interviews, comments made in Internet forums, as well as mails sent to us. NOTE: we do not simply list writers who have been published following attendance at our events unless we have received a communication from them advising us of the connection.

Interviews With Authors Who Have Attended Algonkian Events


    Algonkian talks with author Randy Susan Meyers : click here.

    Algonkian talks with bestselling author Pamela Binder : click here.

    Algonkian talks with new author Kim Boykin : click here.

    Algonkian talks with mystery series author Julie Kaewert : click here.

    Algonkian talks with series author Kathleen Gallison : click here.



---


Writer Comments and Author Contracts



I must confess that it surprised me when folks at the New York Pitch Conference fastened on Thomas Edison's dark side as the most interesting aspect of the novel ... Once you define the book as being about the struggle between the Weisses and Thomas Edison's Motion Picture Patent Company, however, a lot of diffuse stuff falls into line. Then I came home from the recent Algonkian conference at Harpers Ferry, reread the manuscript, and realized I had thrown away a great opportunity in the second-to-the-last chapter to resolve the Edison/Weiss conflict in a meaty and dramatic way. In a word, it was lame.

Irene Fleming [aka Kathleen Gallison], Author of THE EDGE OF RUIN











The Algonkian Park workshop was one of the most useful and stimulating classes I've taken lately (OK, ever). The topics are very useful in themselves; most creative people tend to hide from the business aspects of what they're doing, and most workshops barely touch on this. (Also, thanks for telling us the truth and not coddling us.) And naturally the feedback of the agents was invaluable in its concrete, one-person's-point-of-view way. But also, the writing exercises and your methodology (e.g., PDQ) were right on. Frankly, I felt that I was floundering the whole time and didn't produce very good stuff. But, oddly, that didn't really bother me.

- Helene ("L.N.") Sproules











I met with an editor from Plume, pitched the idea and she liked it and after several weeks, and rounds of discussion and so forth, she made an offer. Meantime, Michael Neff helped to set me up with my agent, who is a lovely person at Trident Media. So I can honestly say that going to that conference changed my life. Everything turned out so much better than I had dreamed. I did sell my novel--not right at that moment, because there is a process. But I did sell it because I went to Algonkian's New York Pitch Conference.

Susan Breen, Author of THE FICTION CLASS






My novel was requested by four of the five editors I pitched. Tessa Woodward at Harper Collins quickly made an offer for it, and Paula Munier, who had read my first page at the conference, represented me to negotiate a contract. After getting Tessa's notes, I am now working on a significant re-write that will expand and improve my novel more than I ever could have on my own.

- Kim Van Alkemade, signed by Harper Collins






You may remember me participating then: I was in Charles' group - the cloak and dagger brigade - and my pitch was about a mystery set in WWII Sarajevo. I made a couple of successful pitches, one of them to Tom Colgan at Penguin, and I thought you'd like to know that I've since been offered a two-book deal with them. The first book should be coming out in June next year. I thought it important to write to you because, without the opportunity afforded by the conference, I wouldn't have made the contacts I did.

Luke McCallin, Author of THE MAN FROM BERLIN











I had already sent my novel to an agent from Prospect Agency, telling her I was accepted into Algonkian and this was the ms I was pitching. When I returned, I was able to tell her I knew the novel needed a re-write (thanks to you) and that three publishing house editors were interested in seeing it when it's ready (also thanks to you). So she offered me representation! She's going to work with me on it over the next few months, and when she thinks it's ready, send it off.

- Jane Ann McLachlan, Signed by the Prospect Agency











I'm writing to say a long-overdue thank you! Now that I'm getting into the more tangible aspects - copyediting, cover designs, etc. - it's feeling more and more that this is real and it's actually happening, and really, I have you and your workshop to thank for getting the whole ball rolling ... And even now, all this time later, I'm still using the pitch that I wrote and worked on that weekend - a large portion of the cover copy is based on it.

Gina Damico, Author of CROAK






It was tremendously effective to receive training in specific writing-enhancing techniques immediately followed by exercises that cemented that training. Ditto the pitch development; if we had developed the pitch but hadn't presented it repeatedly to both colleagues and the agents, the effect would not have been so transforming. I appreciated the intense focus of the conference; we did not waste time.

- Author Julie Kaewert






At the conference we read sections of classics and contemporary works demonstrating craft concepts, we wrote vigorously, brainstormed and critiqued sections of our works in progress, meditated, had readings, and got one on one editorial attention. Many of the connections I made at the conference remain with me to this day. Whether you've just completed a first draft of a novel or a tenth draft, the Algonkian Novel Workshop could be just the step you need to take your writing public.

Erika Robuck, Author of HEMINGWAY'S GIRL











I attended your Algonkian Writer's Conference at San Francisco's Fort Mason back in May of 2010. I thought you'd be happy to know that after a year of sending off query letters and partial and full manuscripts, I finally found representation with Sam Stoloff of the Frances Goldin Literary Agency in New York. I'm very happy. Sam is great! We submit my YA manuscript to publishers this September. Thanks so much for all the information I learned from your conference! It was very helpful and worthwhile. How have you been and how are your conferences going? Any other success stories?

- Writer Michael Hagan, signed by Frances Goldin Literary Agency











Several weeks ago, I attended the Algonkian Write to Market Conference, north of San Francisco. I met amazing people, made friends with wonderful fellow writers, participated in some of the best live pitch critiques you'll hear on the West Coast, and on the first evening was ceremoniously sacrificed at the altar of upmarket fiction with two fellow authors as witnesses and a horse-size cobb salad to bury my face in. I emerged re-born ...

Author Birgitte Rasine






The Algonkian conference was pivotal in moving my career forward. While I went there thinking it was just a really cool way to meet publishing editors, it turned out to be a portal into so many other avenues of the publishing business. Because of the conference, I've signed with the agent of my dreams!

- Dave McMenamin, Signed by Talcott Notch Literary Agency





---